History closely intertwined destinies of different surnames. It happened with the names of Lipsky, Dostovaloff, Liapidevsky, Rochefort. Geographically, they occur in different parts of Eurasia, but the relationship united them curiously.

This site contains materials of Lipsky family, which dates back to the 18 th century from the Zaporizhzhya Cossack Kuzma Lipa. Lyapidevsky roots deep into the ancient Pskov, Rochefort appeared in Russia, escaping the French Revolution, and the Dostovaloff family arose as a result of the conquest of Siberia by Cossack Yermak Timofeevich.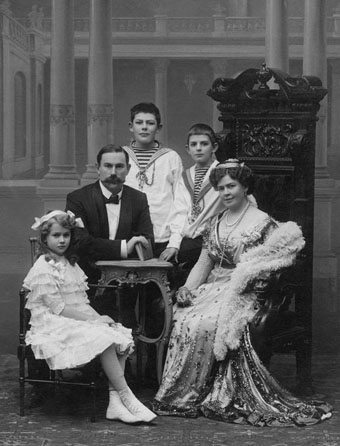 Fortieth Anniversary of the VA Lipsky, 1909. Elia,
Vladimir Aleksandrovich, Kohlia, Sergey,
Sophia Sergeevna.